I've been taking care of my sick little one all week and except for putting a few vintage pieces in the online shop, I haven't really been able to accomplish too much work wise.
So I thought I would share the makeover of a pretty little vintage dresser that I completed a few weeks ago.
I found this dresser in a thrift store and I thought it had good bones.
I loved the original wheels and the little keyholes in the top two drawers.
All the drawers worked and were dove tailed so i knew it was a piece worth salvaging.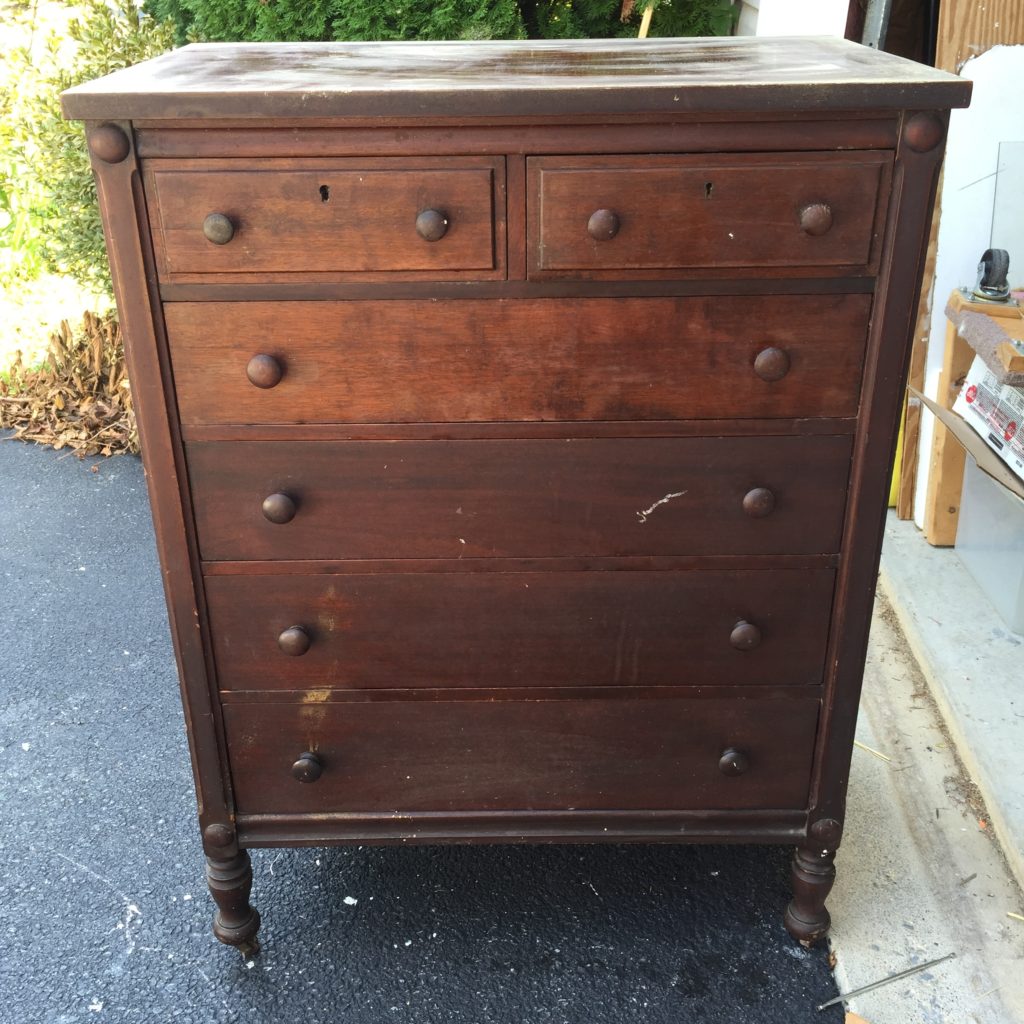 The top had a piece of glass on it and when I removed it there was a high gloss sheen where it had been and a lot rough spots that would be difficult to paint over.
I decided to strip the top and start with a clean surface.
I don't usually do this, but in this case a sanding just wasn't going to get it smooth enough.
After two coats of stripping agent and a sanding, the top was smooth, but not a very pretty color.
I applied General Finishes Java Gel Stain and once dry gave it a second coat and sealed it with Miss Mustard Seed's Hemp Oil.
I painted the body of the piece in Miss Mustard Seed's Mora Milk Paint.
After cleaning out the drawers with some Spic And Span and water, I decided they needed a little paint too.
So I used General Finishes Persian Blue for a little contrast.
After the paint was dry, I gave it a light sanding, distressing it in a few areas.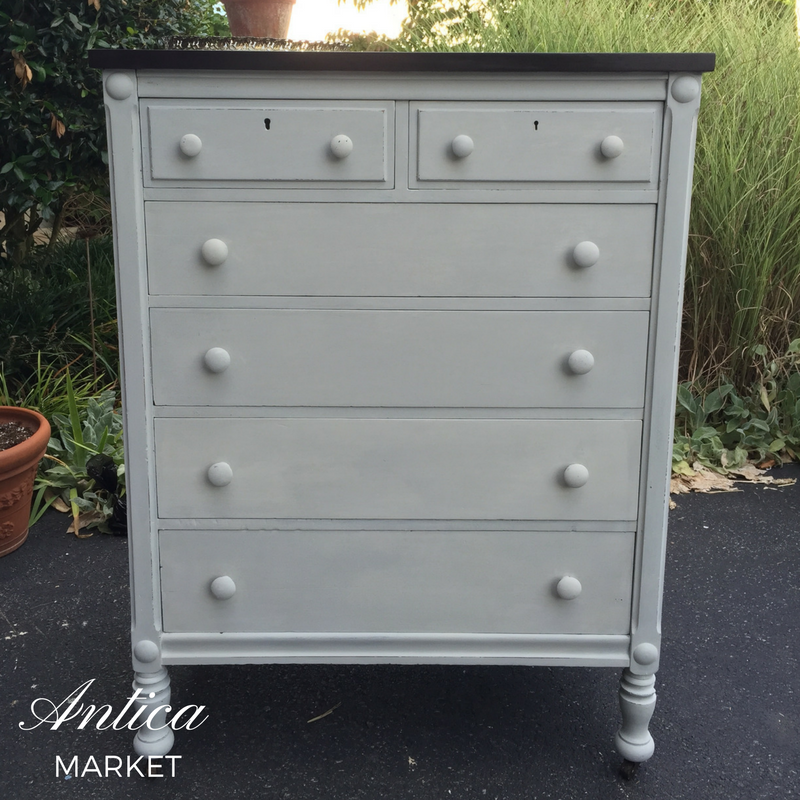 I finished it with a product I had never tried before, but was instantly in love with – Miss Mustard Seed's Lavender Scented Furniture Wax.
Not only did have a wonderful scent, but it went on buttery smooth.
I love how this piece turned out and I hope you enjoyed the makeover.
The dresser will be for sale in my shop this month at Sweet Clover Barn in Frederick, MD.
Fondly, Michelle
Please follow and like us: