Today was Halloween and I was scrambling to clean up around the house and to put the finishing touches on the shop space at the barn for our big Holiday Kickoff this weekend.
When my older kids were younger Halloween became a fun extended family event at our home. My husband's parents and his sister would always come over to be part of the fun and see the kiddos in their costumes. I'd have a big pot of chili bubbling on the stove, some spiced cider in the crockpot and an apple pie in the oven. We'd carve the pumpkins and roast the seeds and then some of us would go trick or treating with the kids, while the seniors would hand out candy.
This year the older kids were off doing their own things, but my youngest still wanted to hang on to those traditions she grew up with – and I don't blame her – but a lot has changed. My in-laws are older and not as keen on driving at night, my sister-in-law has grand babies now and I have a lot of irons in the fire. We're coming to the realization that some of our family traditions are going to need to change. Still, tonight there was a pot of chili bubbling on the stove and I went trick-or-treating with the baby of the family. The pumpkin carving didn't happen though – for one good reason – the store was out of pumpkins. (Note to self, don't wait until Halloween day to buy a pumpkin!)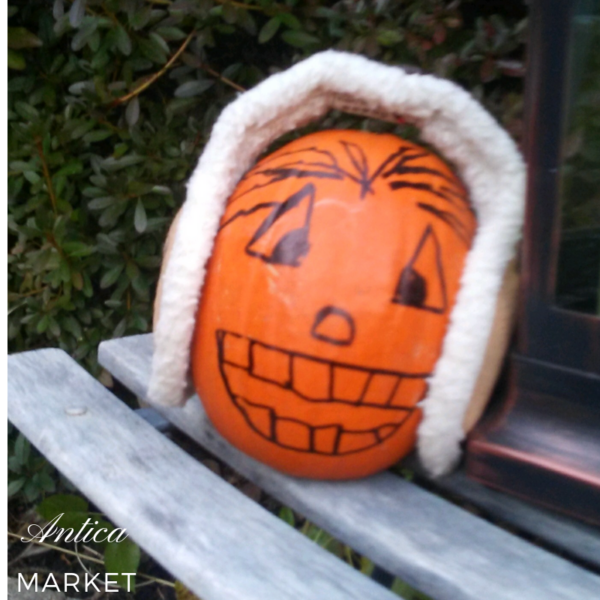 So from Halloween to Christmas just like that – such is the life of a shop owner. Tomorrow starts a four day Holiday Kickoff Sale at our shop in Sweet Clover Barn in Frederick, MD.
I have some beautiful furniture pieces available as well as lots of home decor items, ornaments and gift giving items. Have a look!
This beautiful french farmhouse table, bench and set of four chairs are for sale. I refinished the table and bench with a whitewash and sealed them with several protective coats of clear wax. The four primitive chairs are painted in Miss Mustard Seed's milk paint (Typewriter) and sealed with dark wax.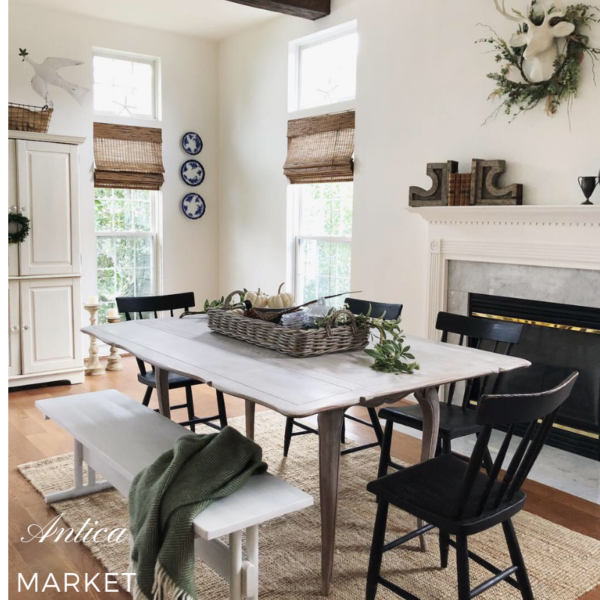 I'm also selling this sweet little vanity table and grainsack covered bench. I used Miss Mustard seed's milk paint on this piece too, in the color "Grainsack".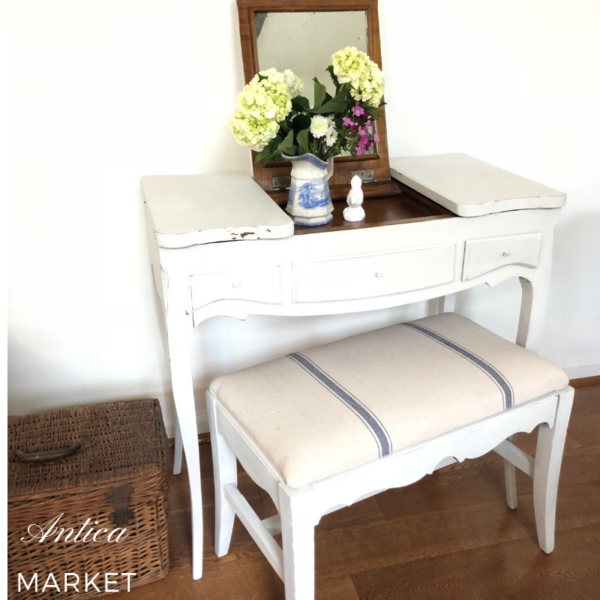 Here's another one of my favorites – a marble top farm table with a chippy painted base and a cute little balloon back chair that I recovered and added a blue cotton ticking slipcover to. I can imagine this looking very welcoming in a foyer – especially at Christmastime.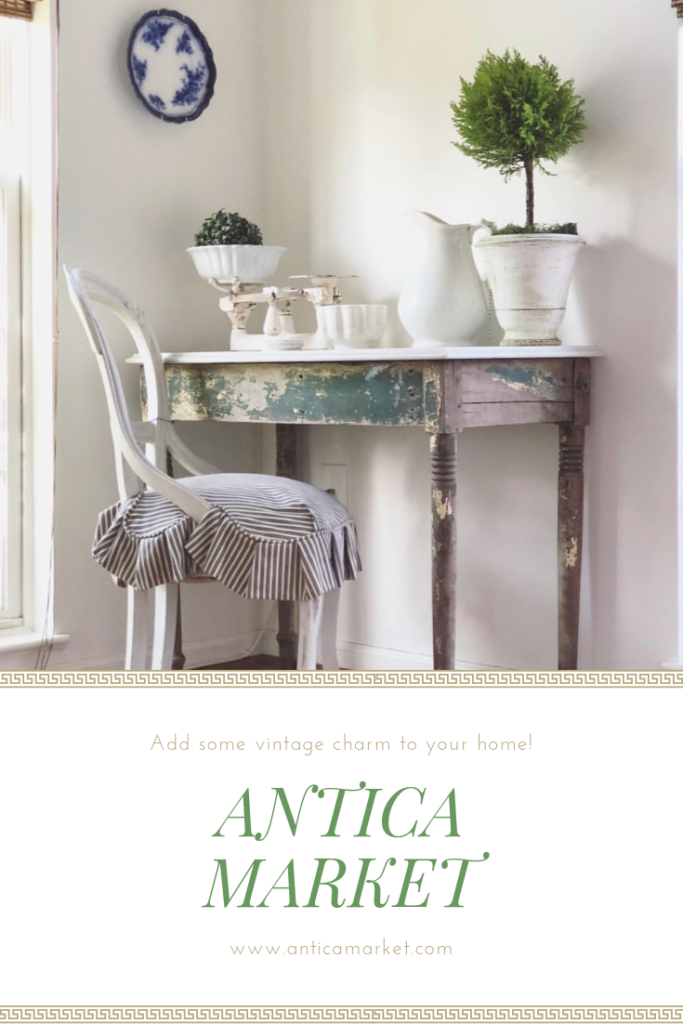 I'll leave you with a peak at how the barn space turned out. By the way, if you've never visited us we are located in Sweet Clover Barn, 4051 Stanford Ct., Frederick, Md. Open this weekend 11/1-11/4 and again 11/16-11/18 and one last time for the year 12/7-9. If you aren't local visit our Etsy shop for beautiful vintage finds and some handmade items. http://www.etsy.com/shops/anticamarket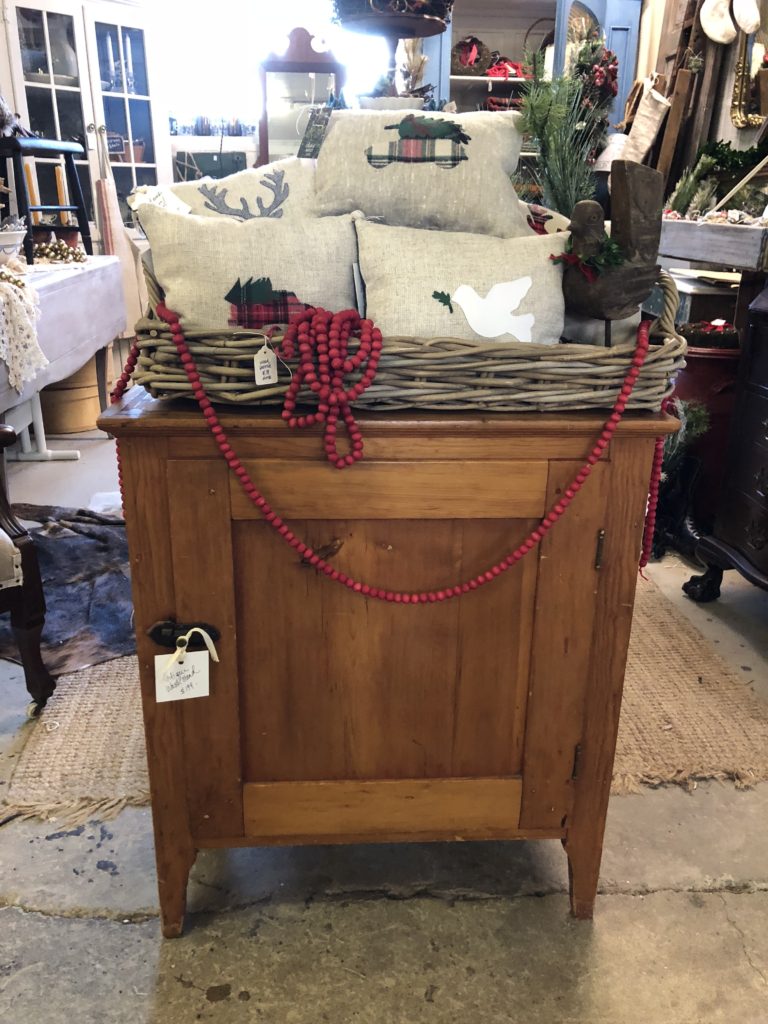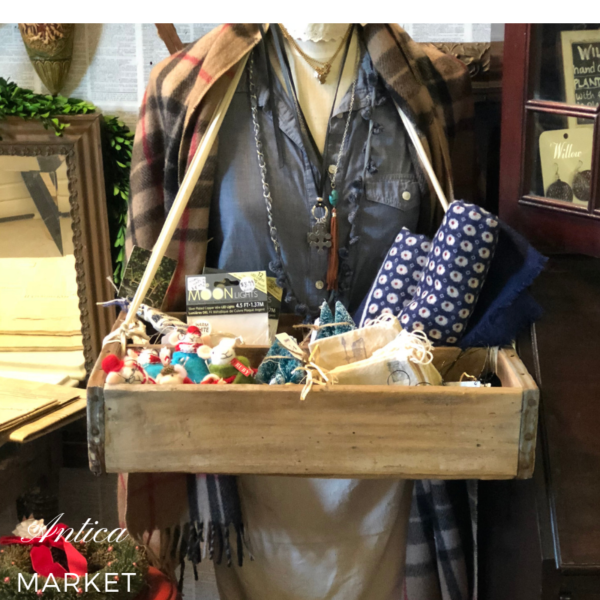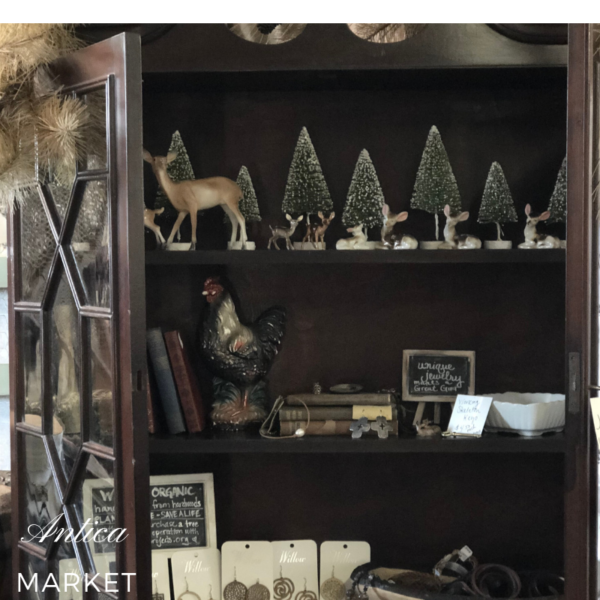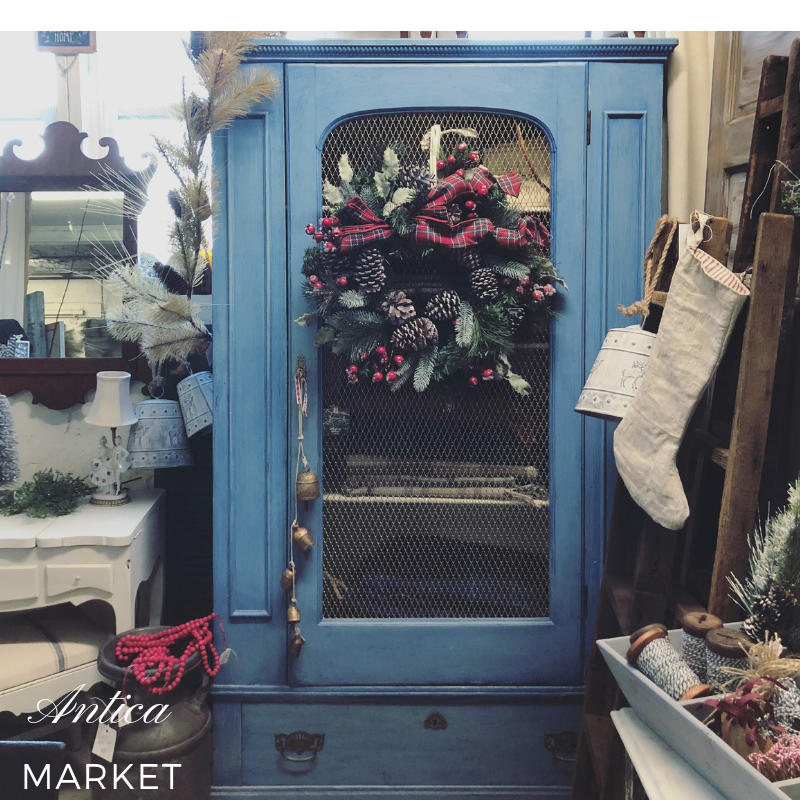 Thanks for stopping by!
Fondly, Michelle
Please follow and like us: