For the past few weeks I have been totally consumed with daydreaming about, shopping for and crafting holiday decor. It seems strange to a procrastinator like myself to be in this Christmas mode so early. Usually the whole process for me begins after thanksgiving when I untangle the Christmas lights, grab a hot cocoa and head outside to dress the azaela and holly bushes with tiny white lights…but not this year. Sweet Clover's Holiday Open House starts tomorrow and runs through Sunday and I think the hard work was worth it!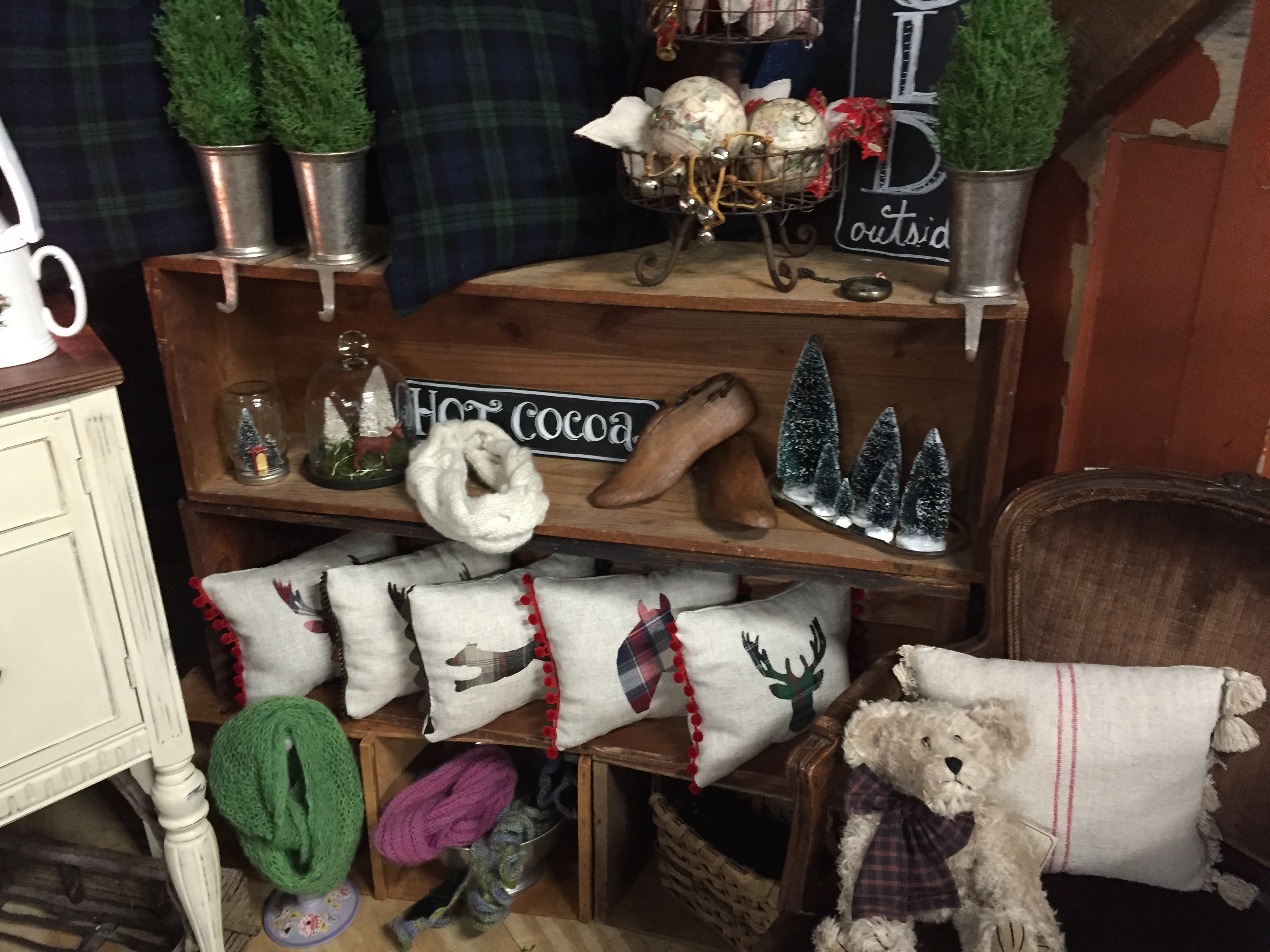 I've made some small chalkboard signs with holiday sayings that I think would be cute sitting out on a front porch, lots of cheerful pillows, some hand knit scarves and blankets and I'm selling small sets of firefly lights that look awesome in antique Ball jars or strung around wreaths!
There is also a competition over at Sweet Clover Barn right now. We were all asked to decorate a holiday table scape. I chose to refurbish a farmhouse table. I striped the top which had a yellow varnish and finished it with some wax mixed with a small amount of white paint. I painted the sides and legs in a white milk paint and swapped out the wood knob on the drawer for a glass one. The table had some distress marks which I left and I pulled back the paint in some spots to add a bit more character. The table runner is an antique grain sack and I added some ironstone, handmade pinecone ornaments and some mismatched silverware I picked up last week. I love how everything came together.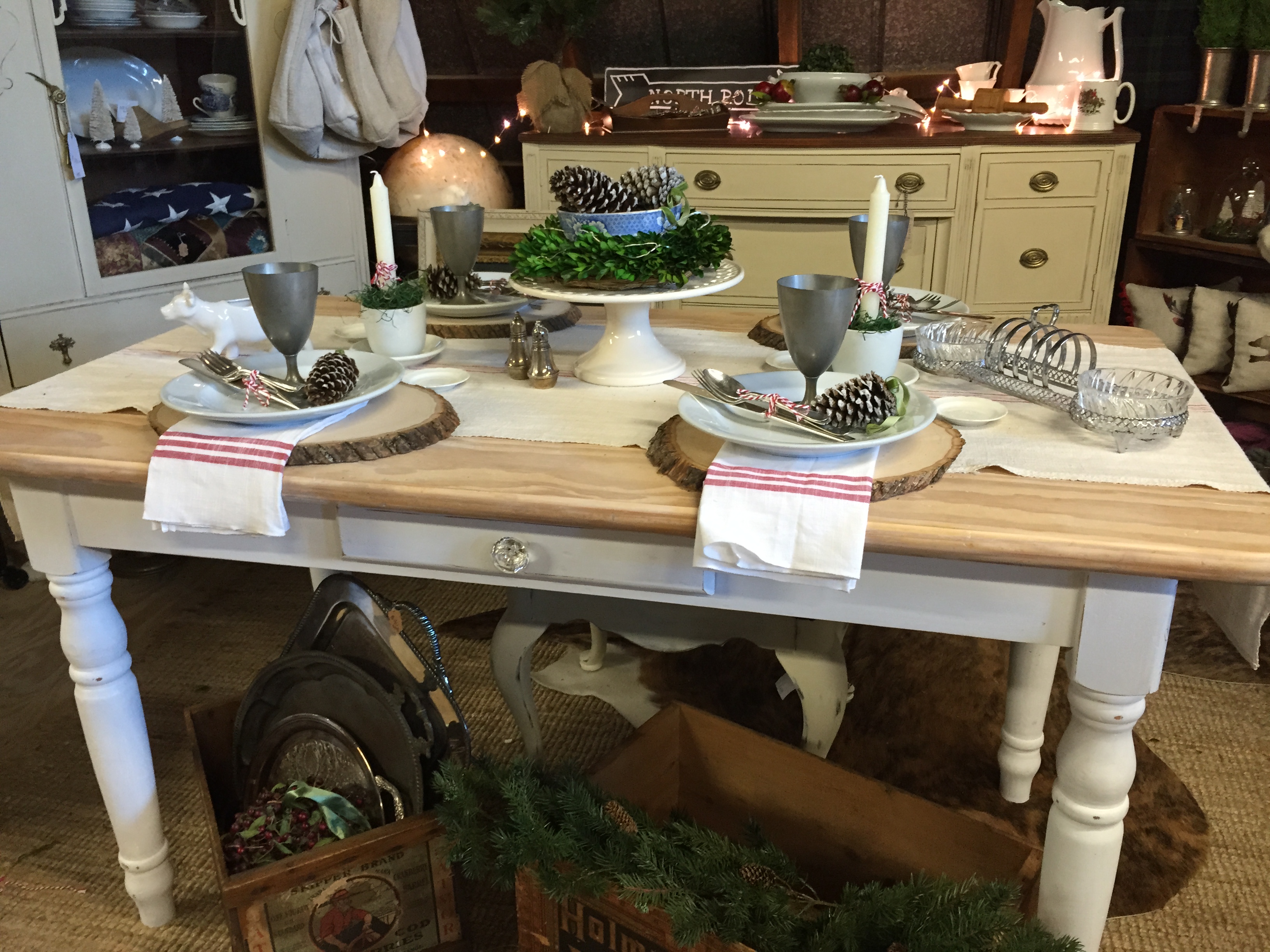 If you love the table scape as much as I do go over to Sweet Clover's Facebook page or Instagram and like it! And I hope you can get a jump start on your holiday shopping and join us this weekend at Sweet Clover Barn in Frederick, MD!
Please follow and like us: