After last month's sale at Sweet Clover I brought some things home with me that hadn't sold. Rather than store them in the garage I moved them into the house and well, they may just stay here for a while because I really like the new arrangement. Sometimes all you need is a new piece to play with to add a breath of fresh air to a tired room plan. I replaced a hand-me-down bench with this beautiful sofa table in my family room. I found this piece a couple of months ago at a consignment shop that was going out of business and loved everything about it. The rich wood and it's stately shape reminded me of something you would find in an English country estate. I wasn't thinking of it for our home but it is the perfect size for our slip-covered love seat.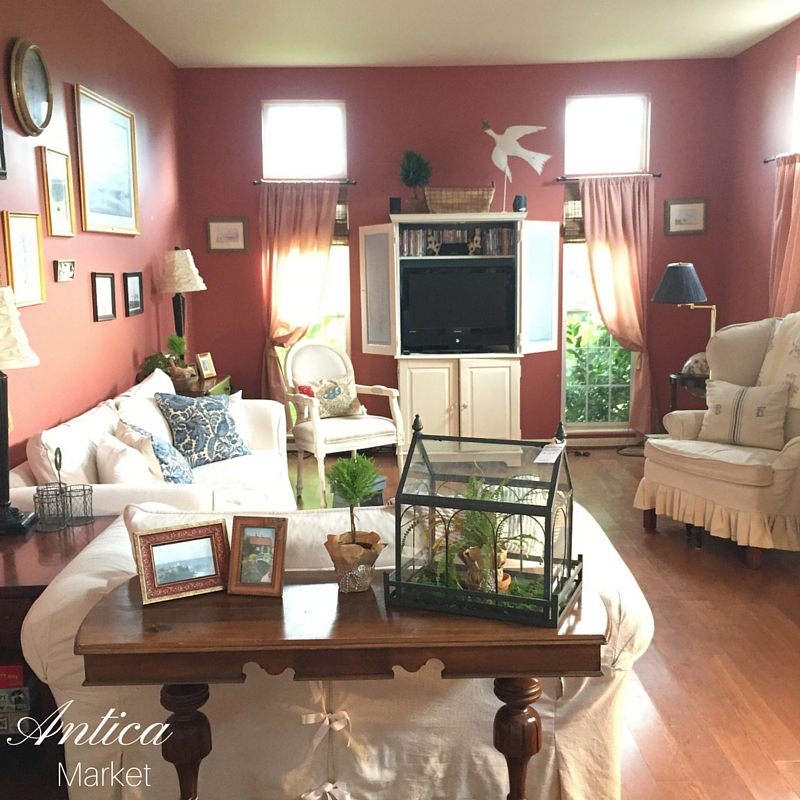 I've had a couple of pieces of luggage at the barn for a few months and decided they needed to come home with me too. I'm not sure why they haven't sold yet. It's funny, I pinned a picture a couple of weeks ago of some luggage used as an end table and it's become one of the most popular pictures I've saved on Pinterest. Maybe that arrangement was in the back of my mind when I was looking for a place to store my vintage pieces of luggage. I didn't have an end table next to the couch in our living room and these guys fit right in. I also moved an antique shoe rack from the dining room into the living room. I'm currently using it to store things for my Etsy shop. Of course, Bentley really steals the show in this picture.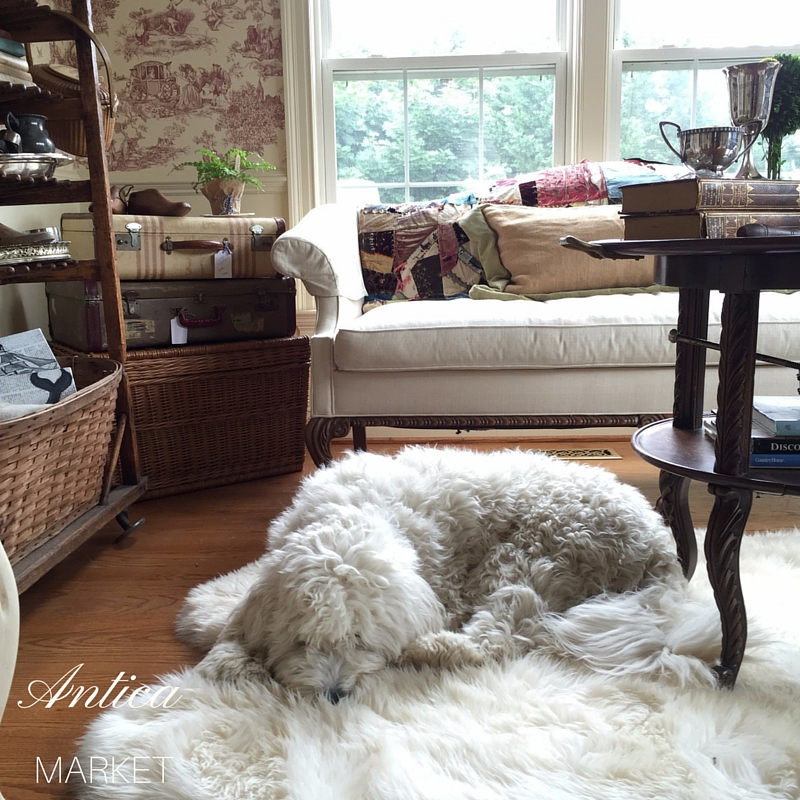 The dining room got a makeover too! I brought home the French linen chairs I made for my May sale and after doing some rearranging of furniture in the dining room, moved them in alongside one of the buffets. It was difficult for me to take these beauties up to the shop in the first place, but I did redo them to sell. I know it may be a struggle to part with them again especially seeing how perfectly they fit in the dining room.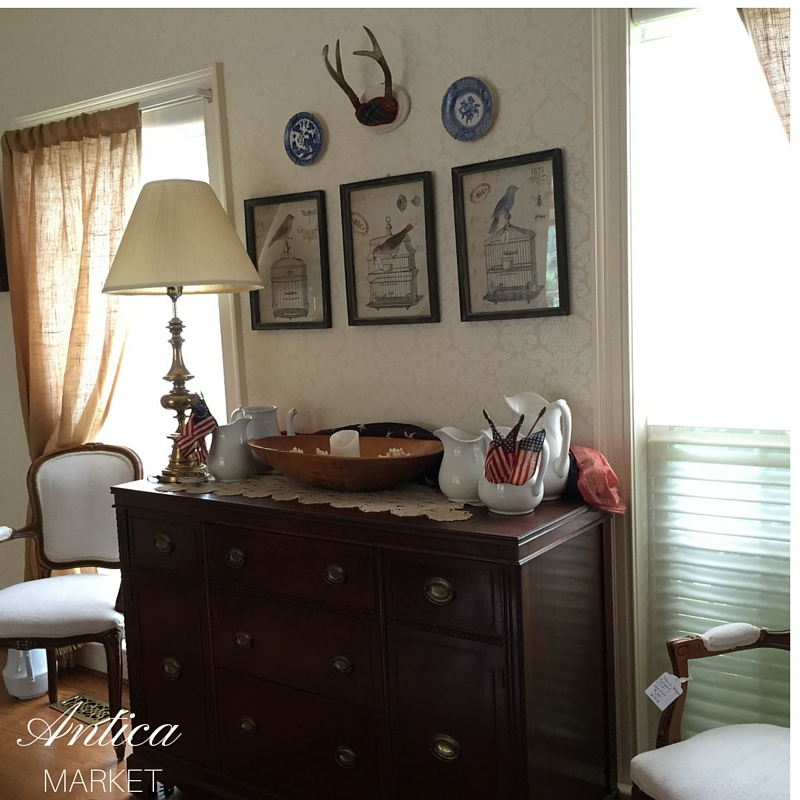 The dining room looked so nice that I played around a little and got out the china and did a little photo shoot. I flipped the dining room and living room spaces last year to give us a bigger dining room. We love the arrangement. The only issue is lighting – there is no overhead light in our new dining room, so for now I have a bunch of lamps in there.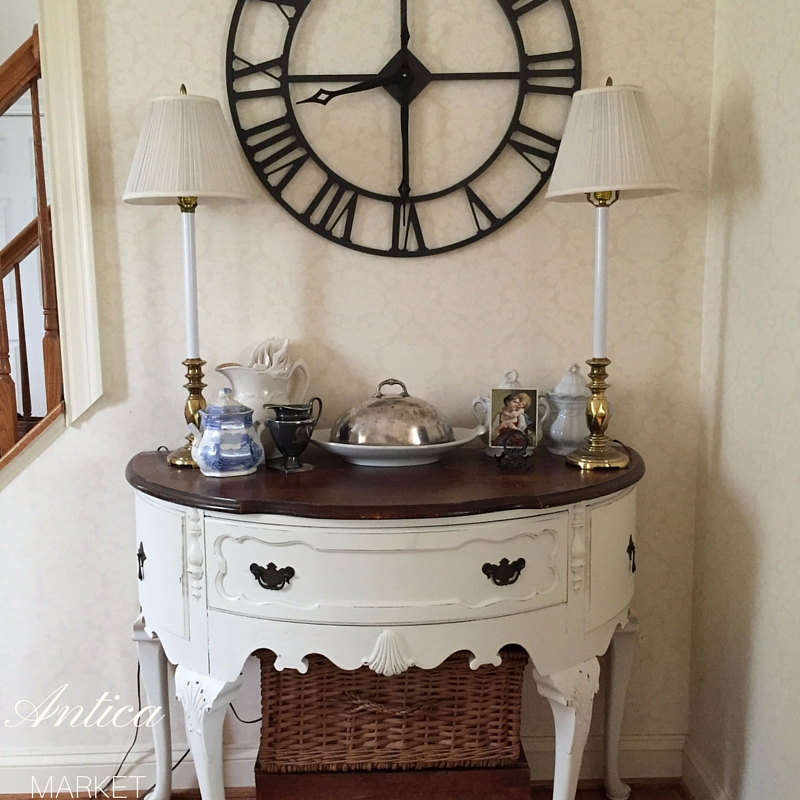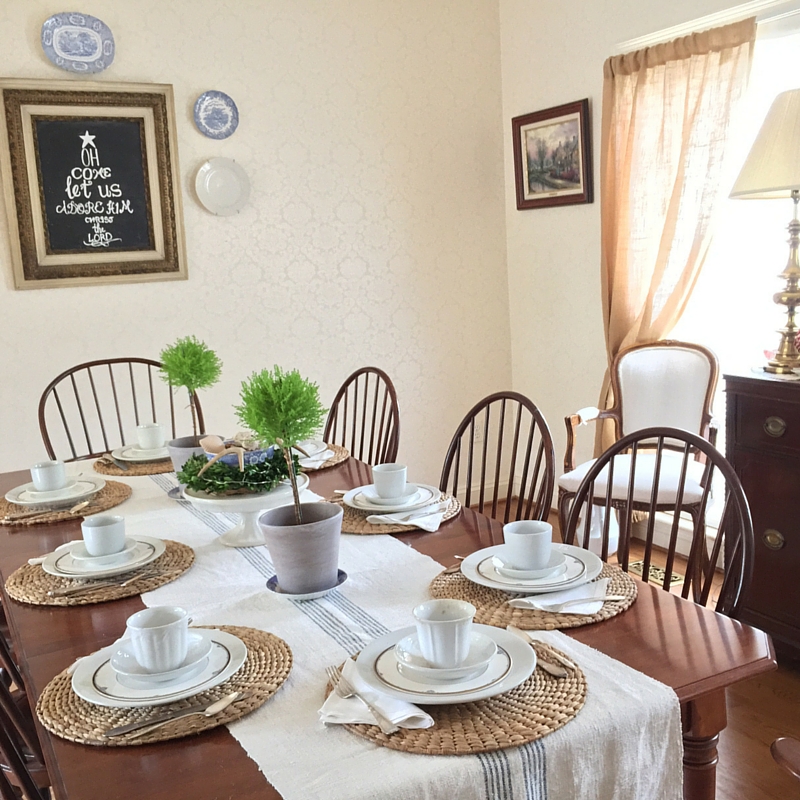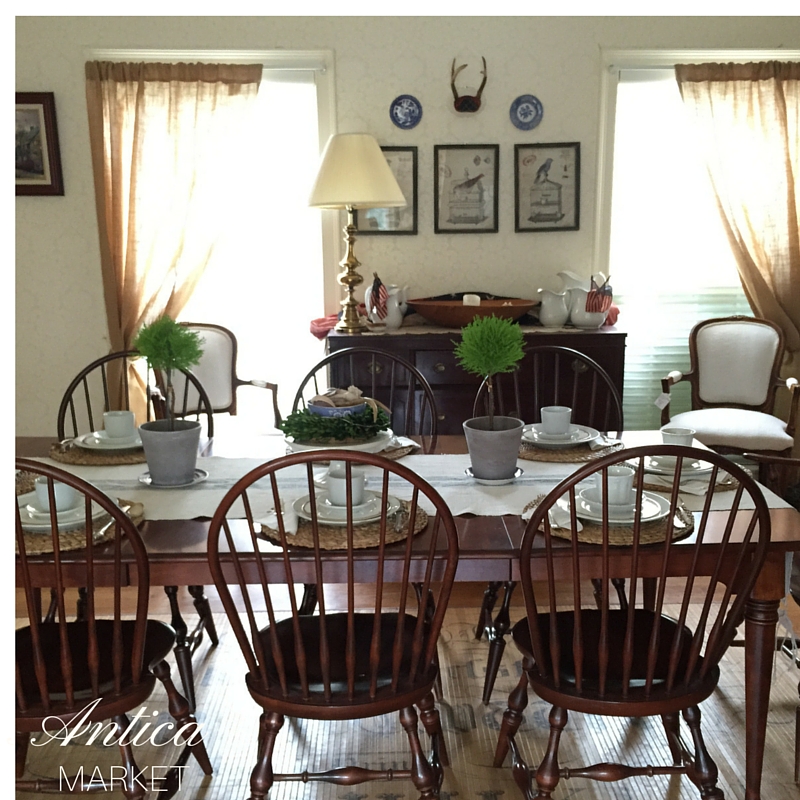 Hope you've enjoyed the mini tour. By the way, I've had some time this week to post a few things to my Etsy store – a couple of antique grain sack tote bags, more silver plated pieces and some ironstone. I will be listing more everyday so check it out. http://www.etsy.com/AnticaMarket Enjoy! Fondly, Michelle
Please follow and like us: