If anyone had told me a couple of years ago that I would be making regular trips here, there, and everywhere to curate a collection of vintage home goods that I would sell online and in a shop in a barn, I really wouldn't have believed it.
I was thinking today about how much fun I am having. I have always enjoyed shopping, but a few years ago the thought of an antique mall or thrift store wouldn't have really thrilled me, but now I'm hooked. I really get a little giddy finding just what I was looking for in something someone deemed useless. Now sometimes these unique finds need a little reworking and cleaning up, but I've been honing those skills of spotting the diamond in the rough.
So today I wanted to share with you some of my favorite vintage finds from this month's shopping excursions. I was blessed on my last few outings to find some things that didn't need much work.
Here is one of my favorites – an antique Adirondack trapper basket. These vintage baskets were used by Adirondack guides and trappers to carry supplies. They were often made of black ash. They are now a sought after antique adding rustic charm to any home.
I was out on a mission to find some wooden ladders for my space at Sweet Clover when I stumbled upon this gem. I imagined it hanging on a front door filled with flowers and I couldn't walk away. I set it on my front porch with a hydrangea plant placed inside – it looks charming there – but it will come with me to Sweet Clover Barn Vintage Sale for the June sale this weekend. I can't keep everything, as much as I'd like too!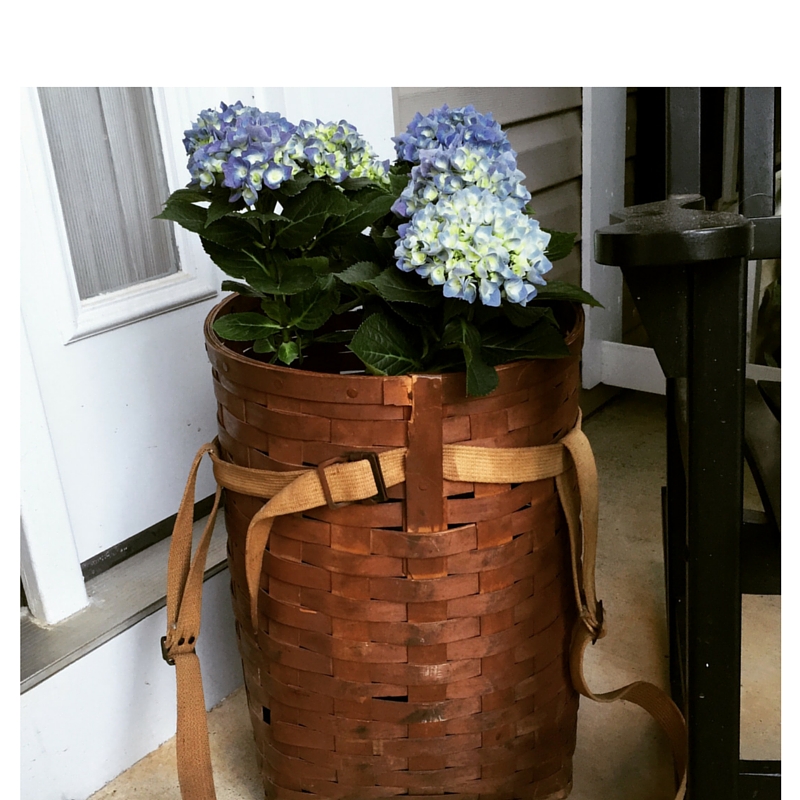 Another one of my favorites was a happy surprise when I took my teenage daughter clothes shopping on a Sunday afternoon. I told her I had to run in to one of my favorite consignment shops for a minute. I quickly spotted this and scooped it right up at a great price too!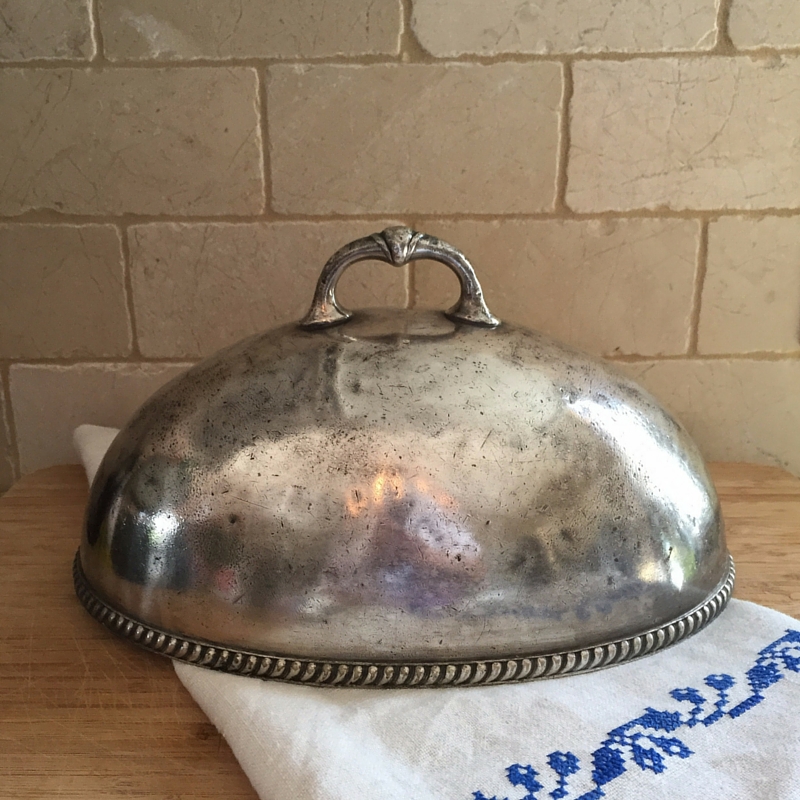 My daughter said, "why do you want that?" Why? Because I swoon over antique hotel silver and I knew that was what I was holding. This heavy silver soldered food dome was used for food service at a hotel. I'm not sure of the age of this piece, but the dings and pit marks attest to it's many decades of use. It now sits on my demilune sideboard in the dining room and I think it will hang around a little longer. It may eventually make it's way to my online Etsy shop.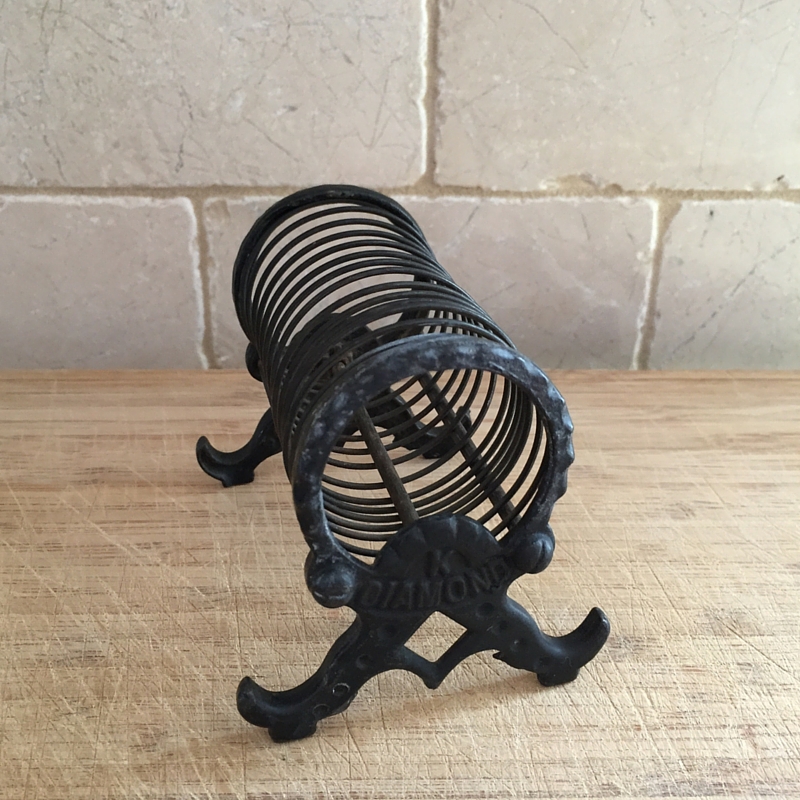 This cute piece I won in an auction. It is a small cast iron letter holder. It was patented in 1886. Wouldn't this look sweet on a desk? Little things like this make me smile.
Here are some pictures of more recent finds, most of which are in my Etsy shop at http://www.etsy.com/anticamarket
Enjoy!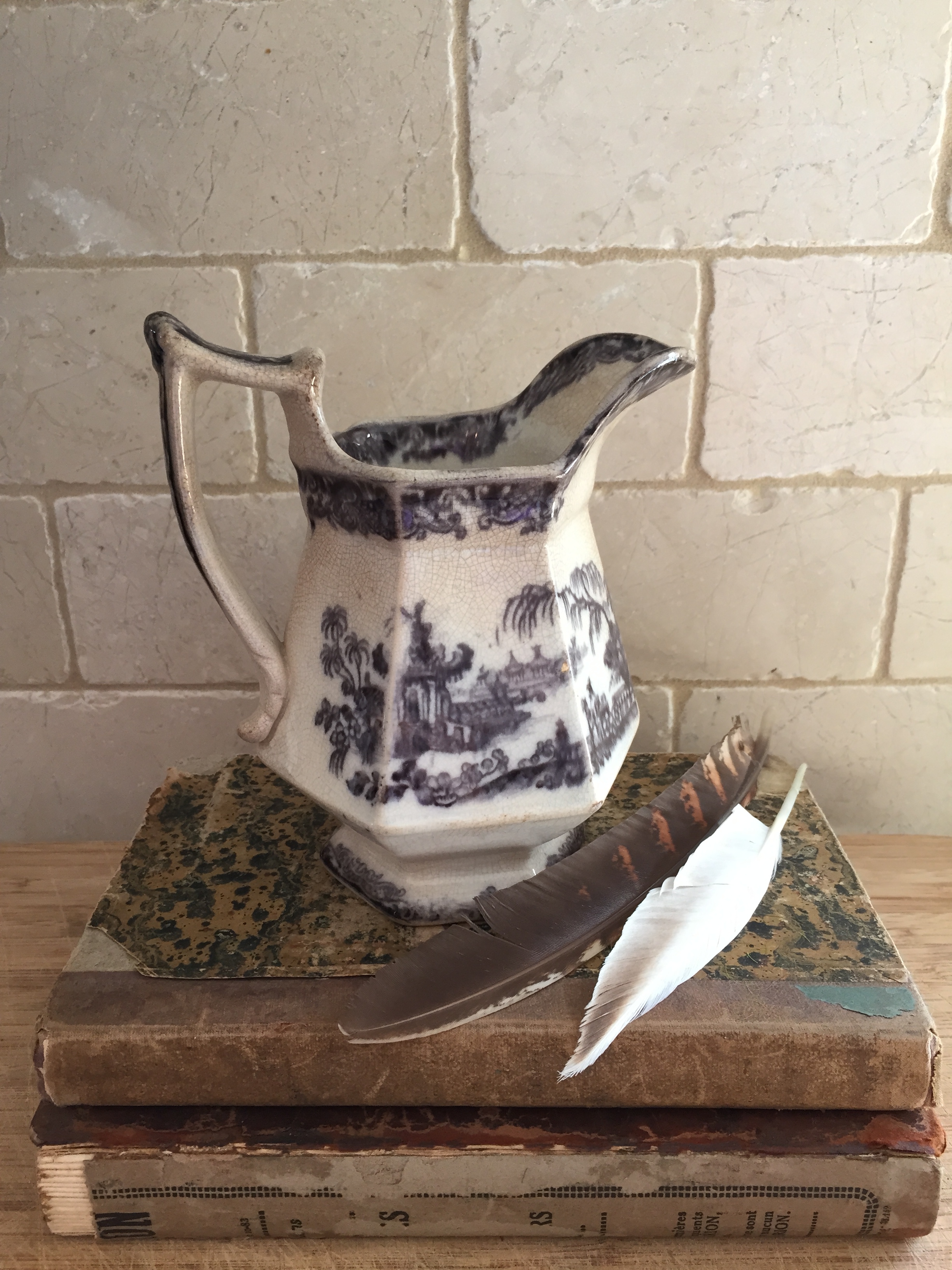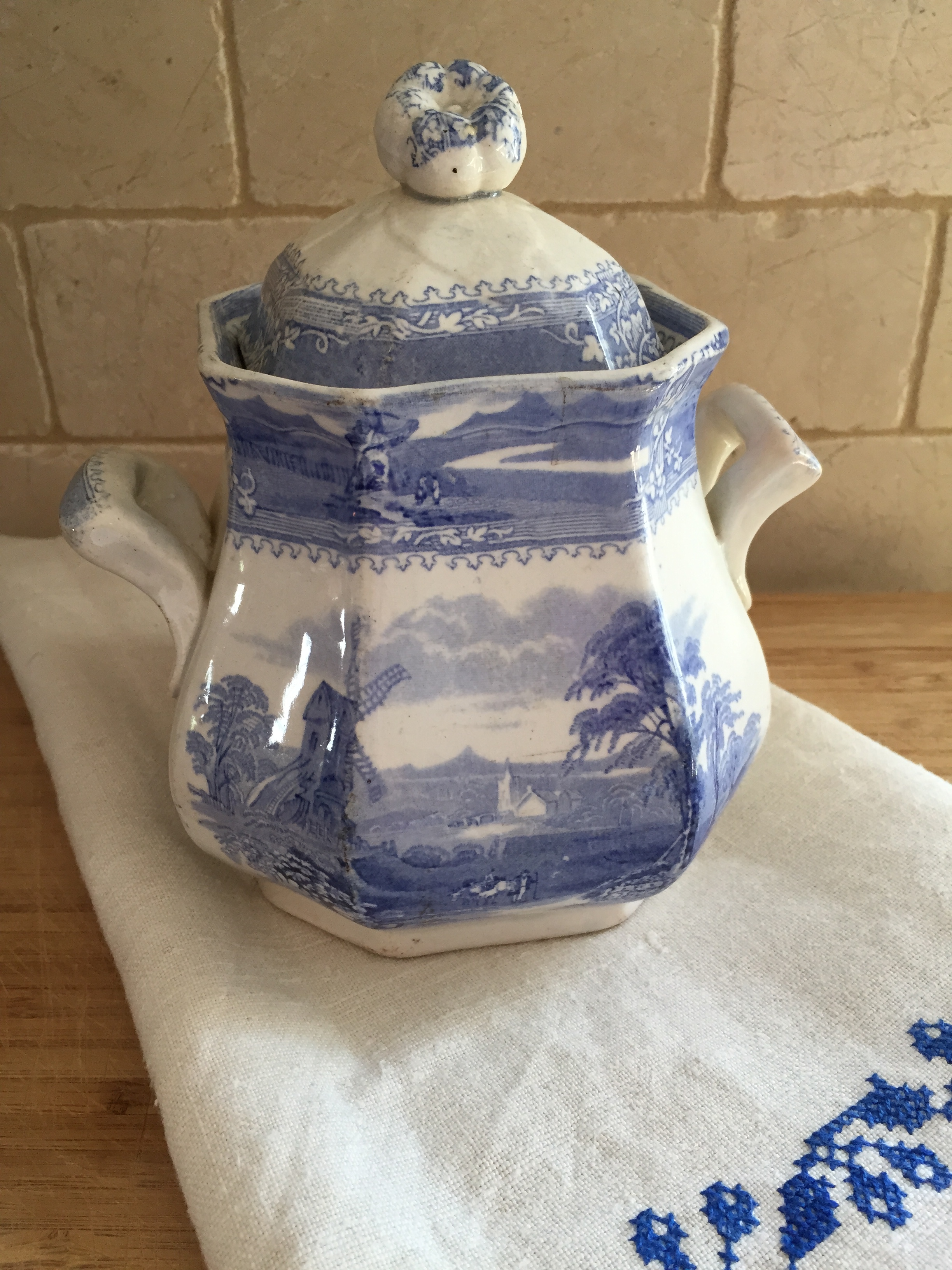 Oh yeah, and I did find those rustic ladders I was looking for. They will be in my new space at Sweet Clover Barn on the lower level! Open this weekend 6/17 – 6/19 10-5pm Friday and Saturday and 11 – 4pm Sunday.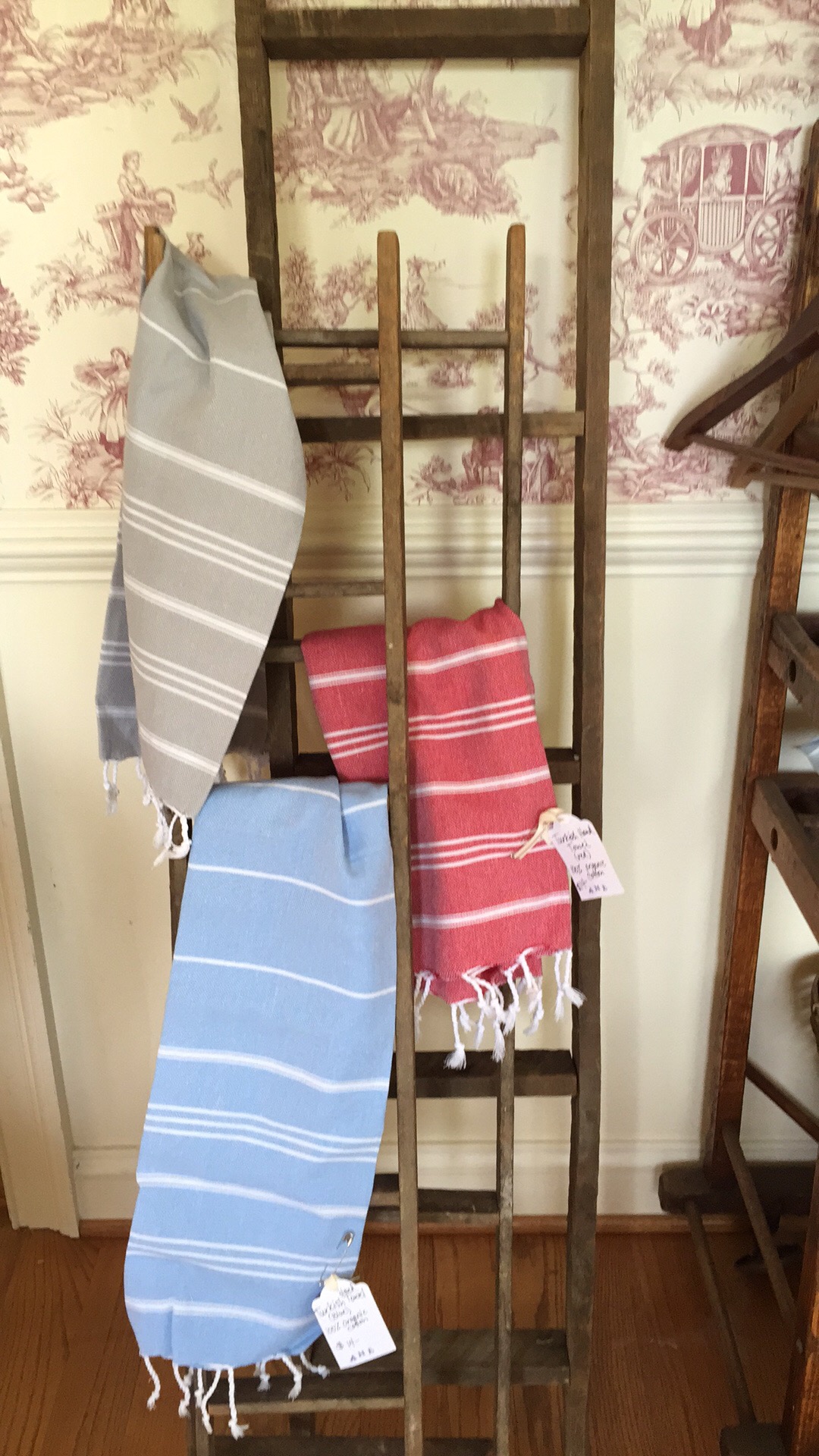 This one looks pretty cute in my family room – what do you think? I would love to hear about what treasure you found in an unlikely place.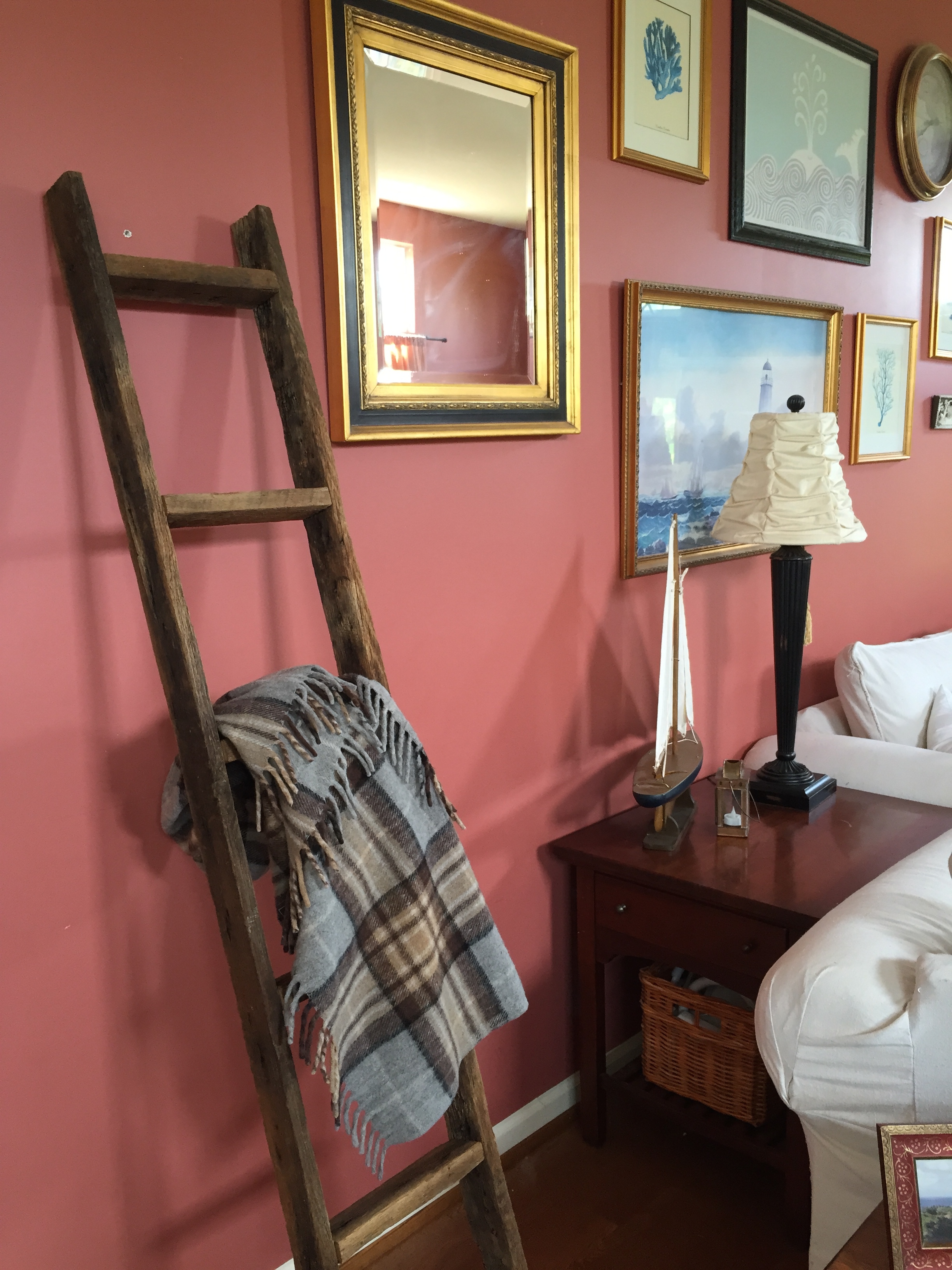 Fondly, Michelle
Please follow and like us: