A few months ago on one of my weekly shopping outings I spotted an antique settee with good bones but ugly and stained velvet fabric. I'm not even sure what to call the color of the fabric, something in the pink family. I knew this was a fixer upper, but I really didn't know what I was in for with this one!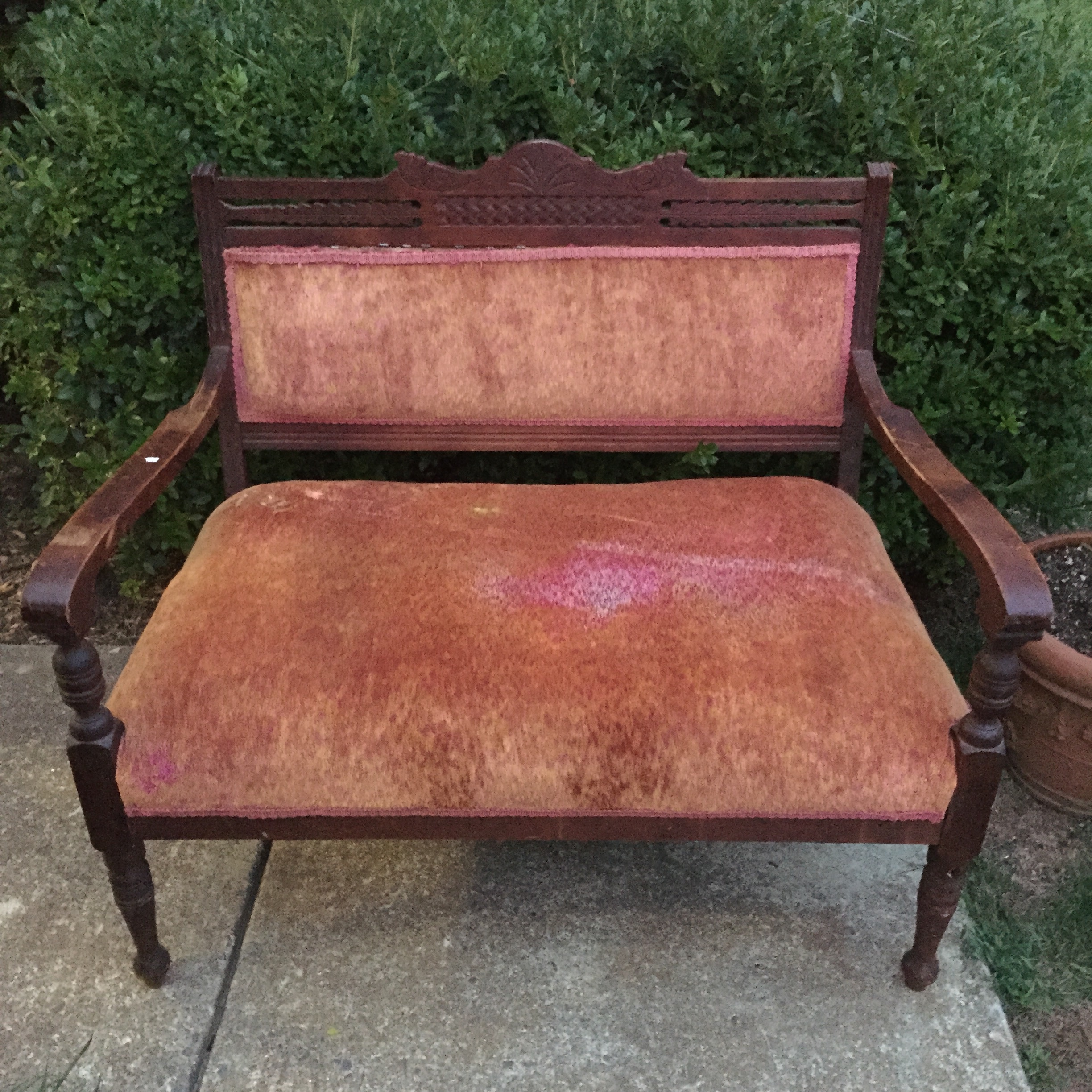 I showed the piece to my mother-in-law, who has done quite a bit of upholstery work, and she offered to help me strip the piece down. After a whole afternoon and a growing pile of old tacks and staples accumulating of the kitchen floor, we discovered that the piece was stuffed with horsehair and a whopping 18 springs. We just kept pulling away layers.
Until we were left with this.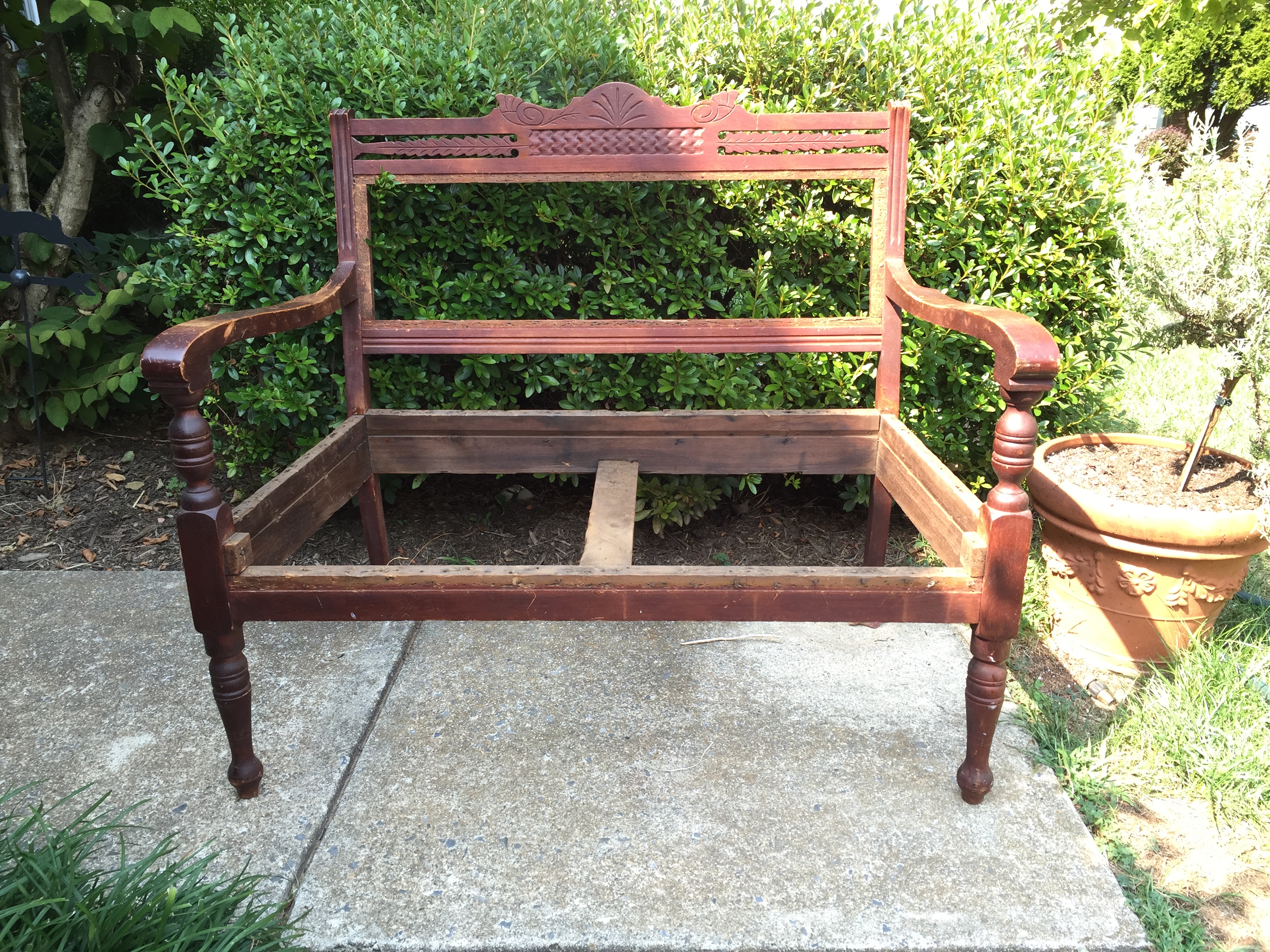 This is when I started to panic. I was excited to see this little settee without the ugly fabric, but I knew I would need help getting it all back together again. First, it would need a coat of paint. While I loved the overall Swedish design of the wood, I didn't love the color. So I grabbed a brush and a can of antique white milk paint and gave it a distressed finish reminiscent of early Swedish pieces.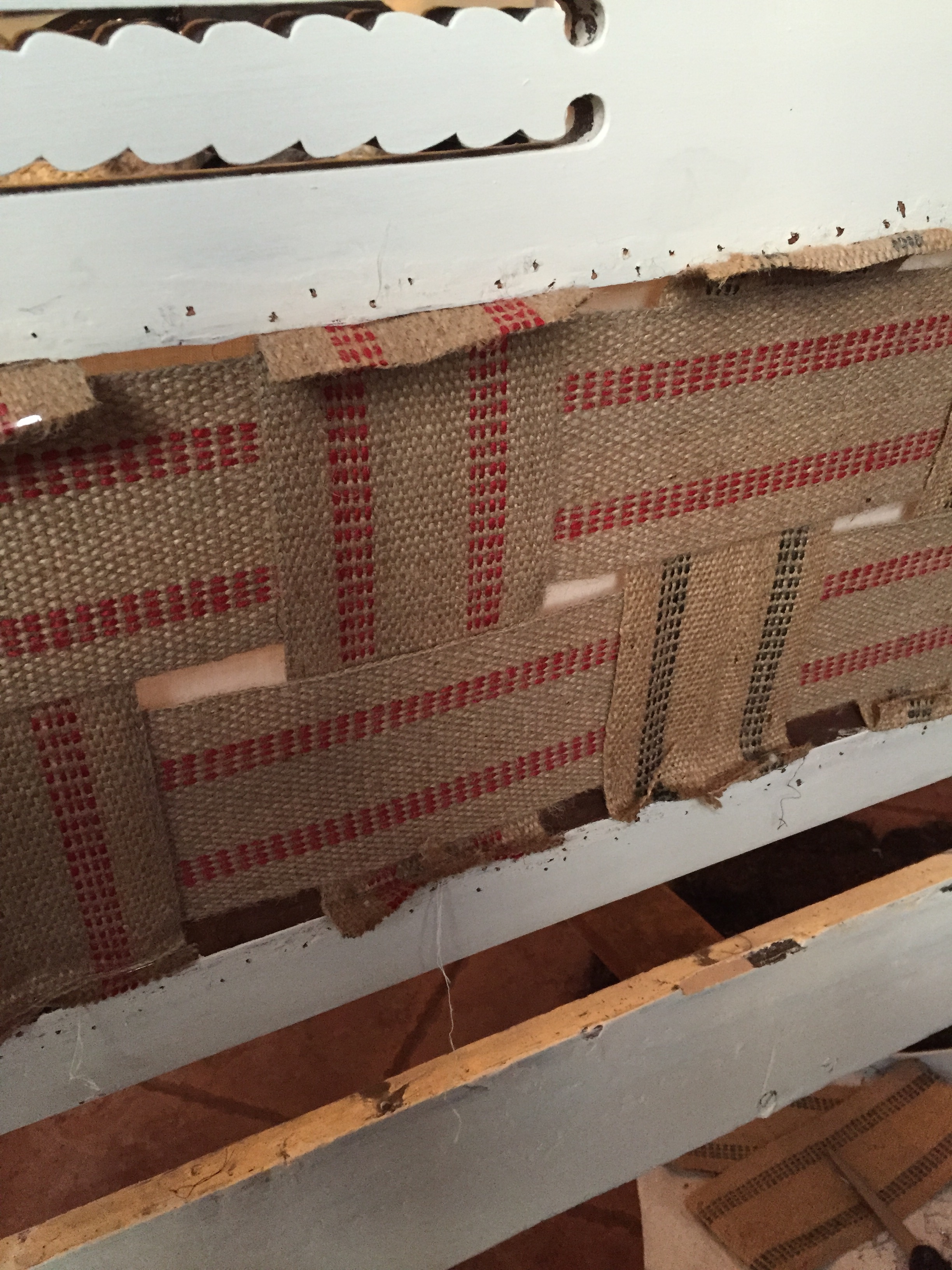 My mother-in-law took all the horsehair, washed it, and brought it back nice and clean so that we could reuse it. We hand sewed the springs and put everything back together slowly, very, very slowly! But I was excited with the end result. Wouldn't this settee look great in a foyer or at the foot of a bed?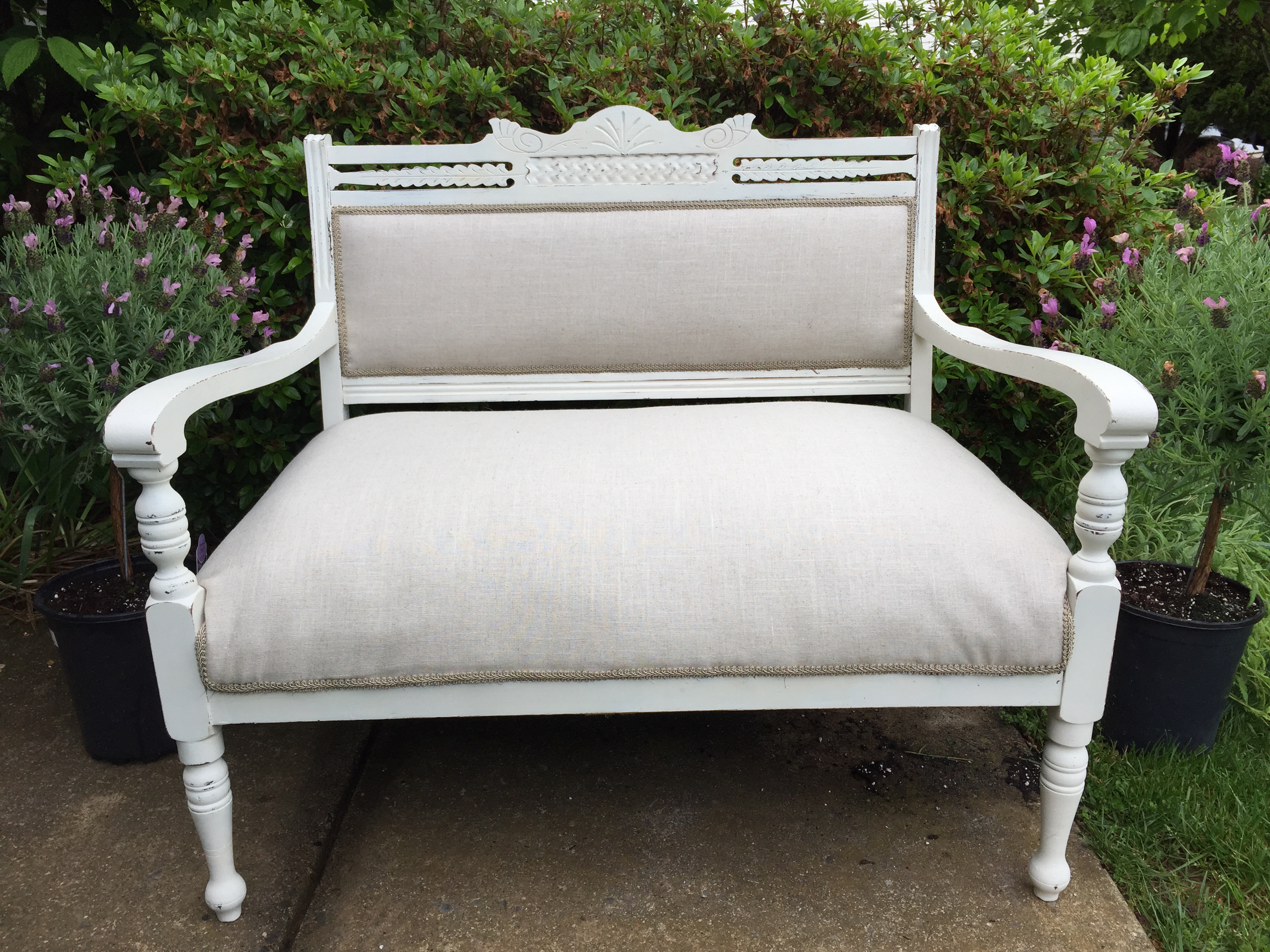 There is even a little surprise on the back.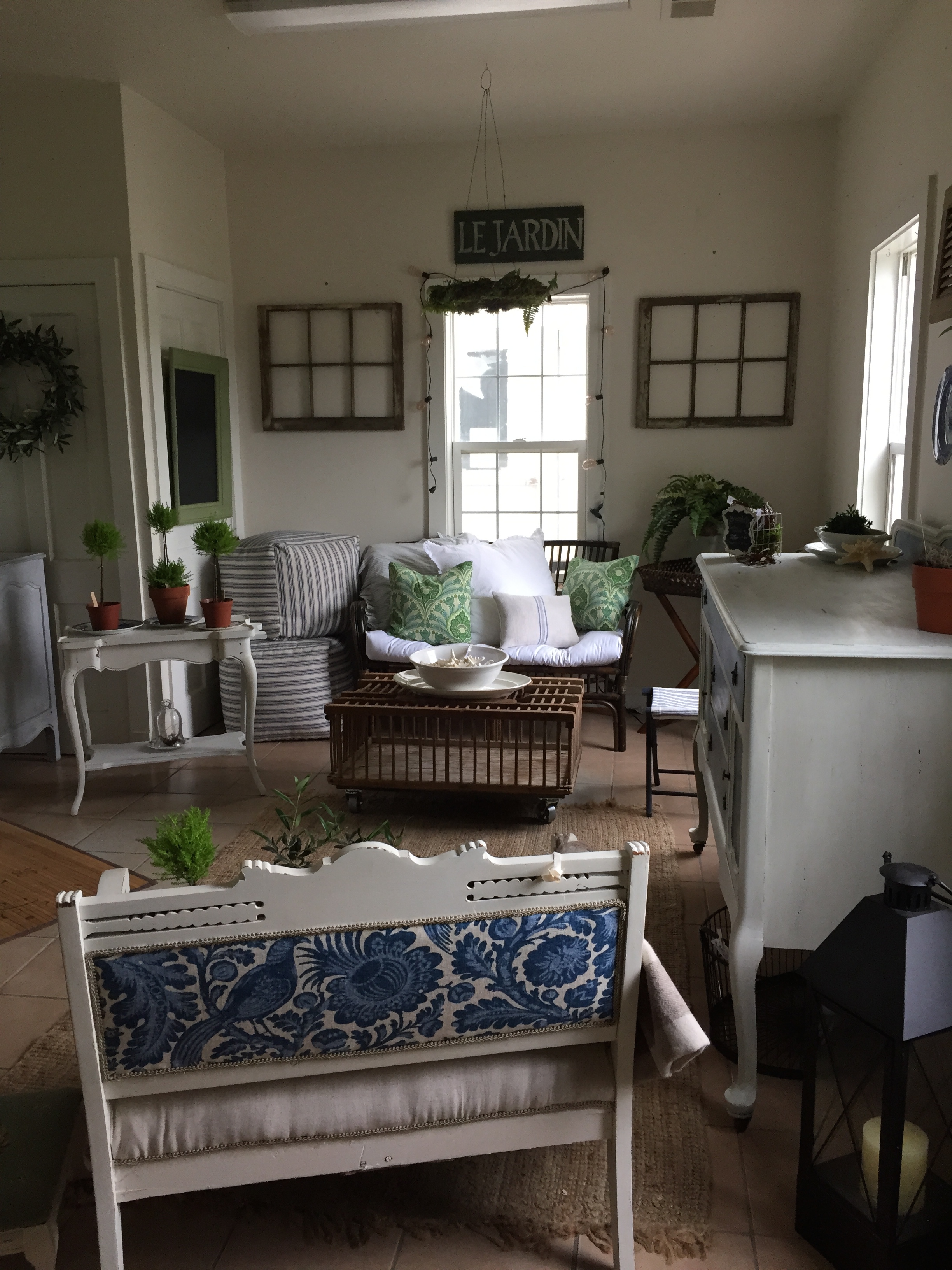 I had just the right amount of this lovely Williamsburg fabric leftover from a pillow project and couldn't resist using it.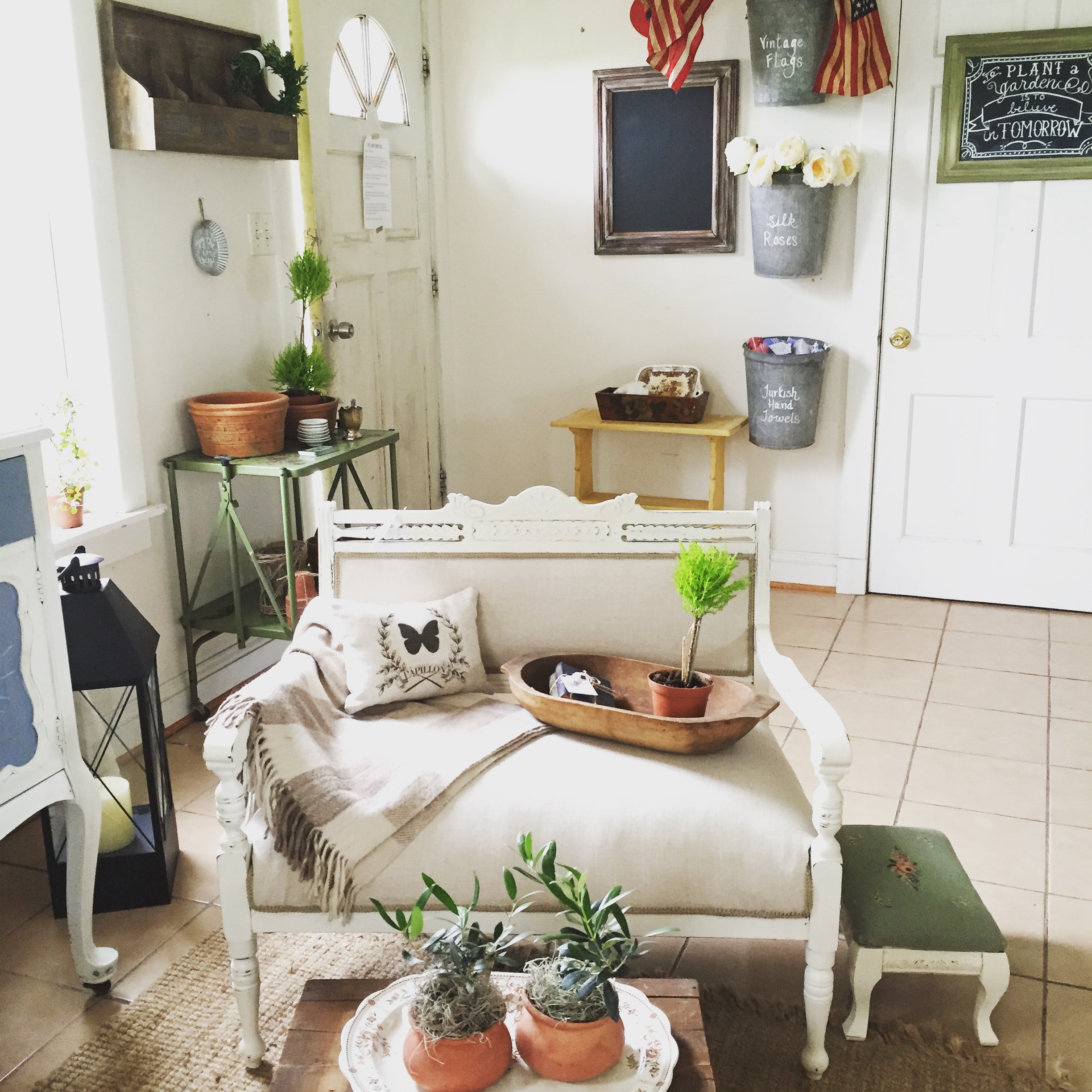 I was happy with the end result and even more happy when I recently visited a shop in nearby Bethesda, MD and saw a similar settee with a hefty price tag. I just smiled and thought all the hard work was worth it.
Please follow and like us: