What a difference a few days can make in the weather around here. Just as we were breaking out our lighter jackets and capri pants, the winter snow finally decided to show up!
Our kids got their first snow day of the school year and I was scrambling to make sure everything was ready for the March sale at Sweet Clover Barn.
The barn's March sale is filled with hints of spring and the awesome furniture pieces that you've come to expect at every sale. I have a few beautiful dressers like the antique walnut piece below.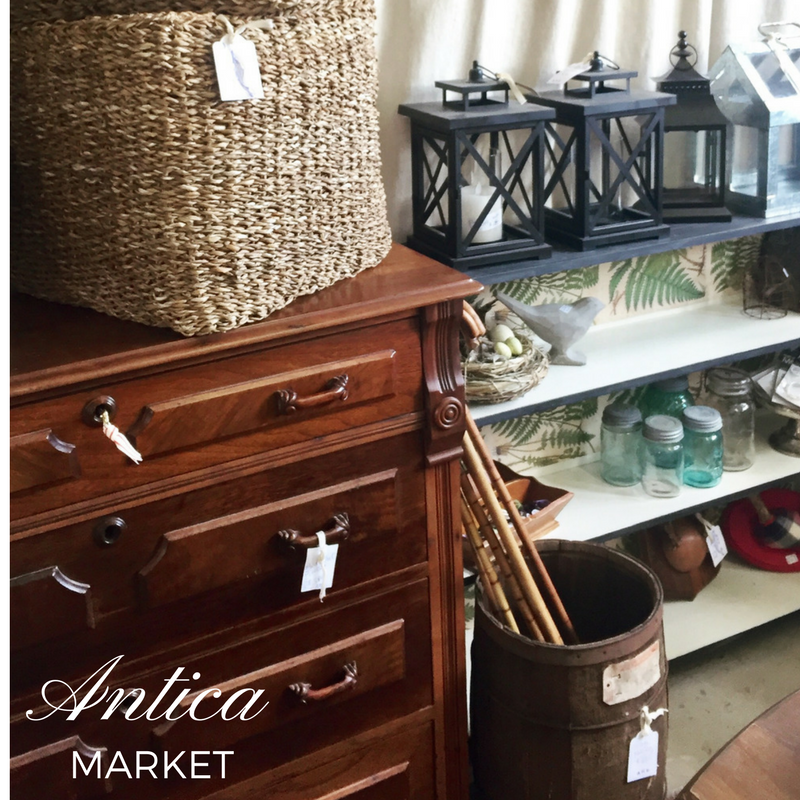 And this pretty little oak dresser painted in snowy white chalk paint. I also brought in this quaint farmhouse bench and a great rusty scale.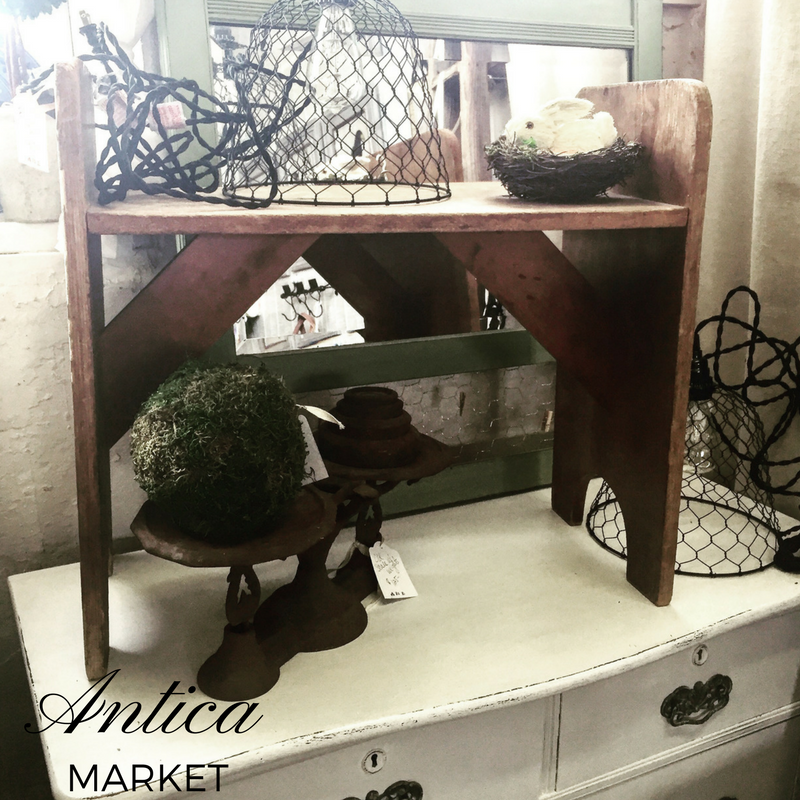 I found some really sweet prints of bird eggs and I still have 3 birds of prey prints too. I usually have ladders (right now I have two available) – these are great in a family room to hold your blankets or in a bathroom for towels.
The antique linen covered french chairs are a set and the green secretary is still available, but only for this sale so if you want them grab them this weekend.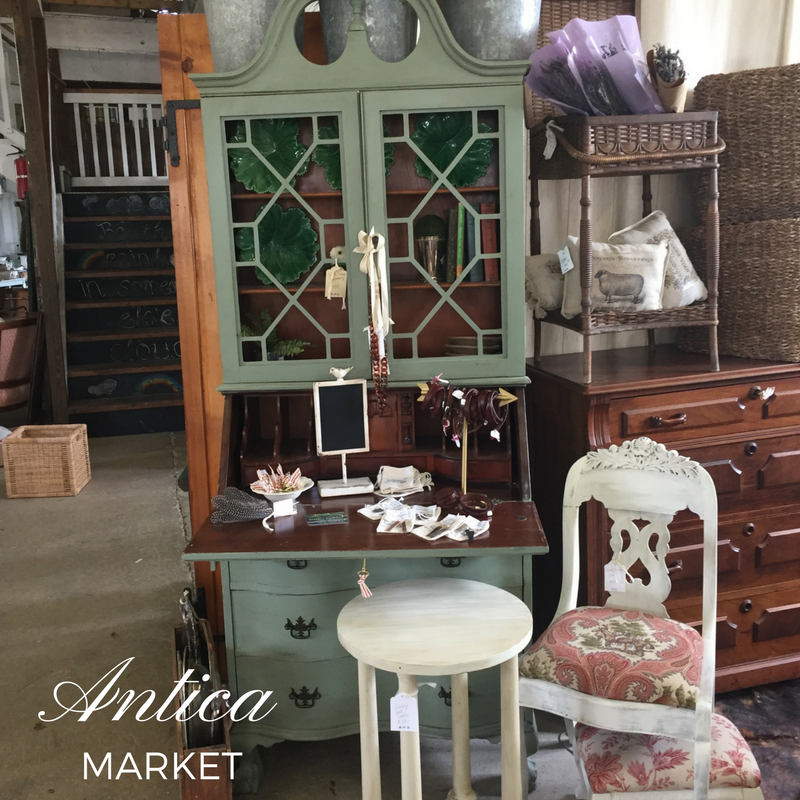 I could see the farmhouse milking stool below as a cute alternative to an end table next to an arm chair. The washstand is solid walnut – an antique that has beautiful wood grain and the original key – something I rarely stumble across.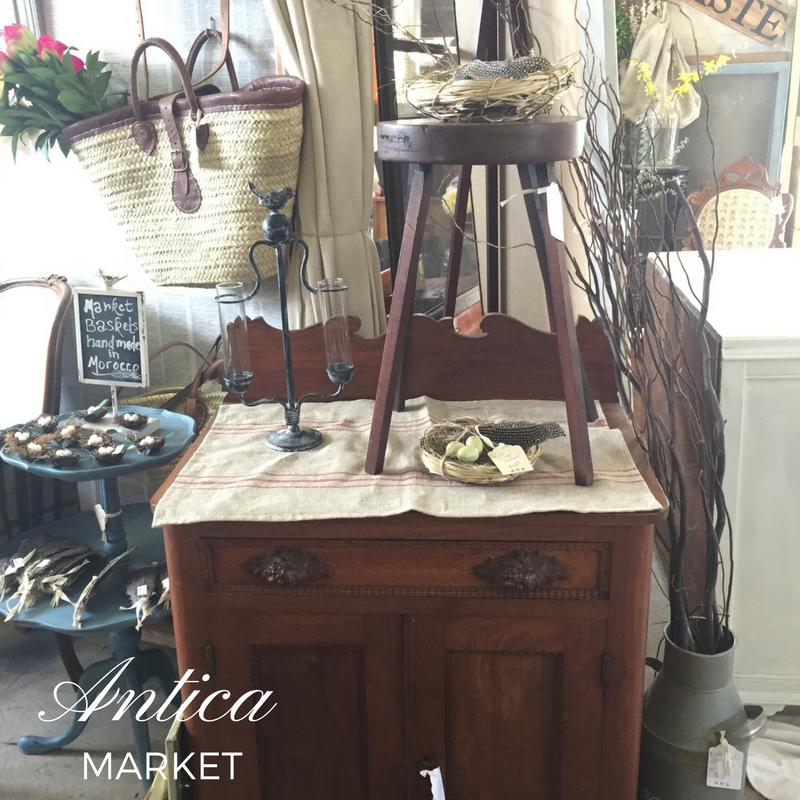 There are a few more Lavender Savon de Marseilles soap cubes left, as well as, lemon verbena and olive oil. These soap are fabulous smelling and have come directly from France. Makes a nice hostess gift for Easter! I will bring a few more ironstone bowls up on Friday morning too.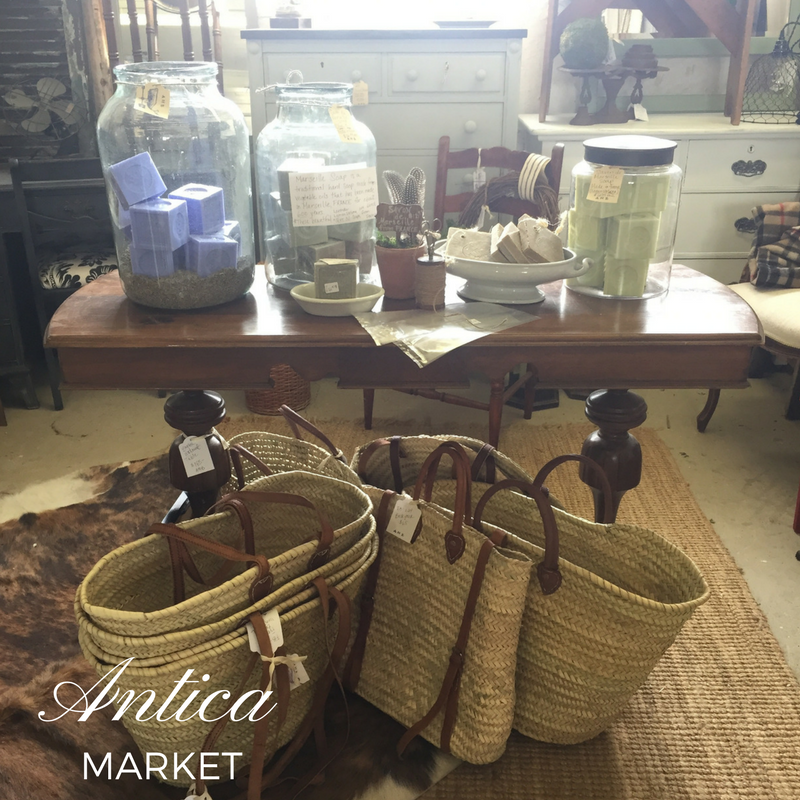 And I can't forget to mention the hand woven market baskets. These beautiful leather handle bags were made in Morocco – I have several styles available. These baskets make a great catchall for books or blankets or a cute handbag or beach bag in the summer. Right now I have one catching extra laundry that seems to show up on my mudroom floor.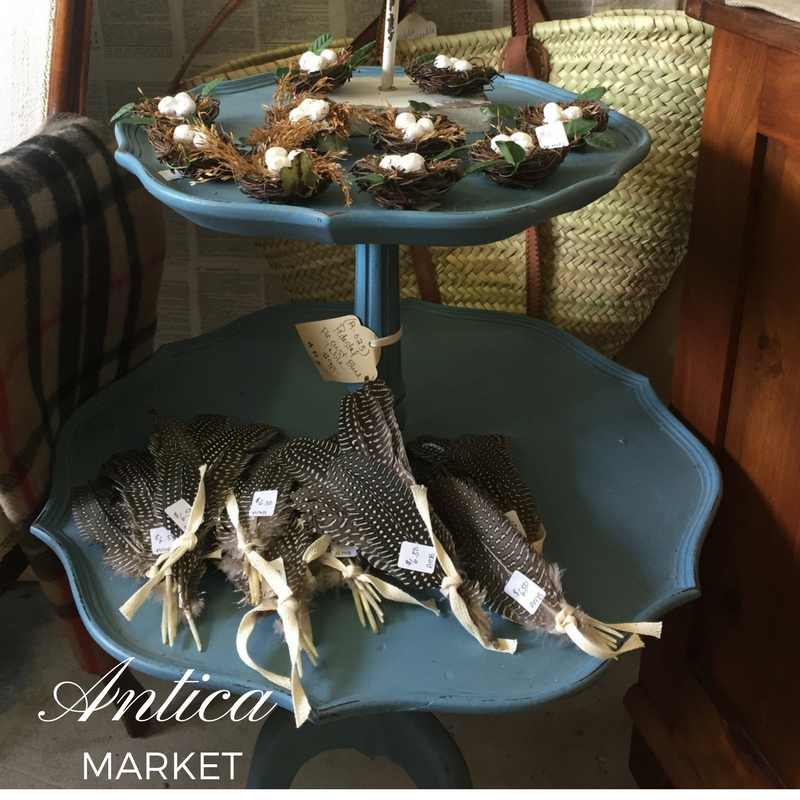 My little hint of Spring comes in the form of miniature nests and quail feathers. The nests look nice under a glass cloche and I've been tucking these feathers in my ironstone pitchers at home.
So I hope you can join us this weekend at Sweet Clover Barn – 3/17 – 3/19. And since tomorrow is St. Patrick's Day and cabbages are a great price right now I thought I would share a favorite family recipe for stuffed cabbages. Enjoy!
Fondly, Michelle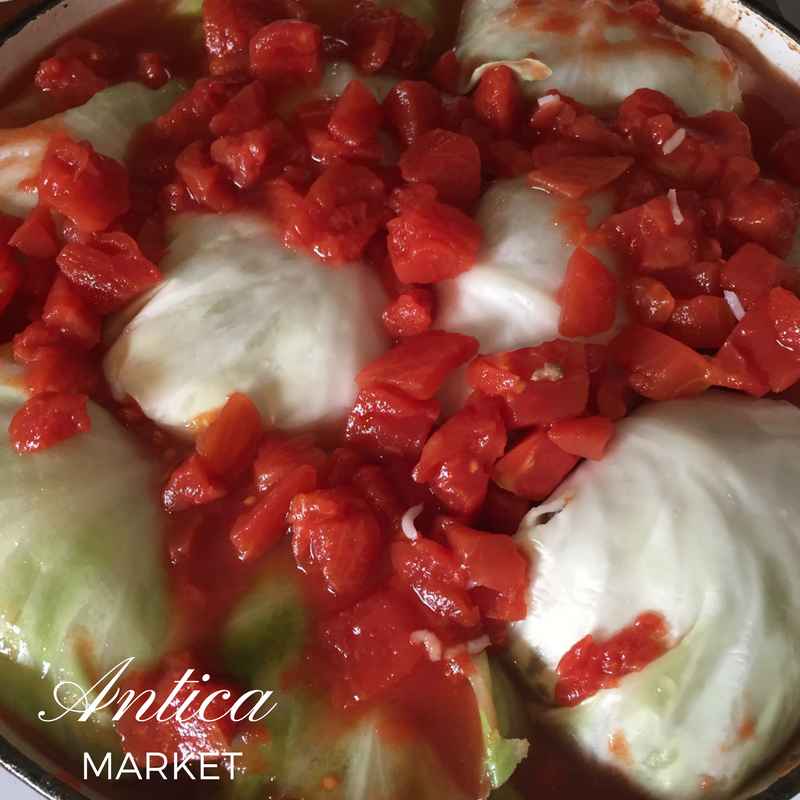 Stuffed Cabbage
Set a large pot of water to boil on stove. Brown 1 1/2 lbs. ground lamb with one diced onion and sprinkle with teaspoon salt and a dash of pepper. Cook 1 cup of rice according to package. Mix cooked rice and cooked lamb together. Core a cabbage by taking a sharp knife and cutting a portion of the core from the bottom of the cabbage. Carefully place the whole head of cabbage in boiling water for 5 minutes then remove. Peel off cabbage leaves, place a cup of lamb mixture in a leaf and roll up – folding in ends. Place in a large lasagna dish or I use a heavy enamel coated cast iron covered dish. Pour 1 large can of diced tomatoes over top and enough water to just about cover cabbage rolls. Putting the water in may seem odd, but it's needed. Put lid or foil to cover. Bake in oven at 350 degrees for 45 minutes. Enjoy!
Please follow and like us: